We are one of the top buyers, sell gold jewelry, silver and diamonds made easy.
Selling your jewelry has never been easier. Simply stop by anytime during business hours (or contact us for a collection), Monday through Saturday, and we will pay you on the spot. We pay cash for gold in any condition – broken, mismatched, yellow gold, white gold, rose gold – as well as platinum, silver, diamonds and watches.
How to exchange your items:

The first thing we do when you bring your gold , platinum, silver or diamonds to us, is, we check the karat of the items to determine its purity.  We do this by locating a stamp such as 375-9k, 583-14k, 750-18k, 900-21k, 916-22k, 925-silver.
If there is no stamp we do a quick assaying of the gold using an electronic tester.

We separate the items by karat and weigh them.
Then calculate your payout based on the current market price.
 THAT'S IT!!!!
This service is absolutely free and there is no obligation to sell.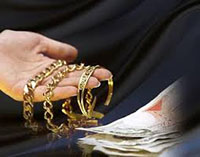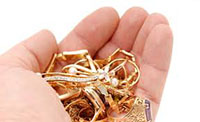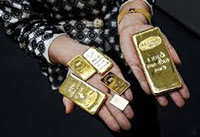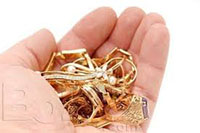 Selling gold, diamonds and silver is an effective means of getting some needed extra cash. We offer our clients a full range of products and services. We purchase gold, silver, and diamond jewelry - new, old and broken as well as coins and Krugerrands for top market prices based on the purity and weight of what you are looking to sell.
There are many reasons people sell their items. Everyone is always looking to make quick cash one way or another - to pay bills or put cash in your pocket. If you lose your job or some other unforeseen event occurs, selling your items could be your ticket to financial freedom.
Gold is gold no matter what the situation. It has its own inherent value which is regulated by market forces and is set twice daily so you can know exactly what your items is worth. Your gold can be anything from old cuff links, antique jewelry, class rings, chain, bangles, ear rings, dental , or even coins.